Printer-friendly page
Gallows
The gallows at the Galleries of Justice in Nottingham, England, taken from the point of view of a condemned person being brought up from the cells.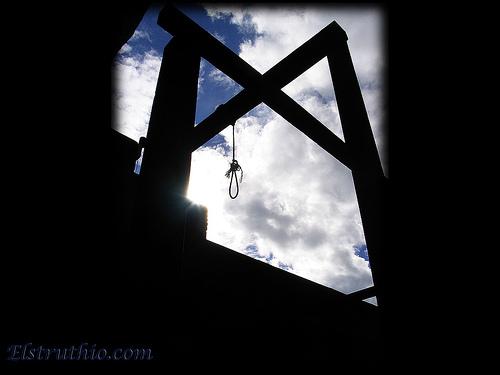 Citation (Chicago Style):
Read the related article:
Usage Statement:
This Creative Commons license allows reusers to distribute, remix, adapt, and build upon the material in any medium or format, so long as attribution (credit) is given to the creator. The license allows for commercial use. If you remix, adapt, or build upon the material, you must license the modified material under the same terms. For more information about Creative Commons licensing and a link to the license, see full details at https://creativecommons.org/licenses/by-sa/4.0/.