Printer-friendly page
Highland girl holds younger child in rural area between Mai Chau and Ninh Binh
A highland girl holds a younger child in the rural area between Mai Chau and Ninh Binh. The older girl, who is probably in her early teens, wears a loose black blouse, and she is squinting in the sunlight. The front of her black hair is cut in bangs, and the rest is pulled back. She also wears hoop earrings. The toddler in her arms is probably a girl, but the child's hair is cut short. Throughout Southeast Asia, adults and older children often carry younger ones, either in their arms or in cloth slings.
This region is home to ethnic minorities sometimes known as "hill tribes" or Montagnards (mountain people) in Vietnam. In this part of northern Vietnam, the highland minority groups are mostly speakers of Tai languages, historically related to the current majority populations of Laos and Thailand.
In Vietnam, some of the highland ethnic minorities are wet-rice farmers, unlike what is generally the case in most of the rest of Southeast Asia. In most other regions, the highlands are too dry or steep to construct the standing water pools required to nourish wet rice. Therefore, most Southeast Asian highlanders plant a different rice variety called "dry rice," which can grow on hillsides only fed by seasonal rains.
Highland ethnic minorities in Vietnam now often wear similar clothing styles to the lowland Vietnamese majority group. Until the recent growth of foreign tourism, which has made ethnic minority regions and crafts more economically valuable, the roughly fifty small ethnic minorities of Vietnam did their best to shed their traditional ethnic clothes and distinctive traits.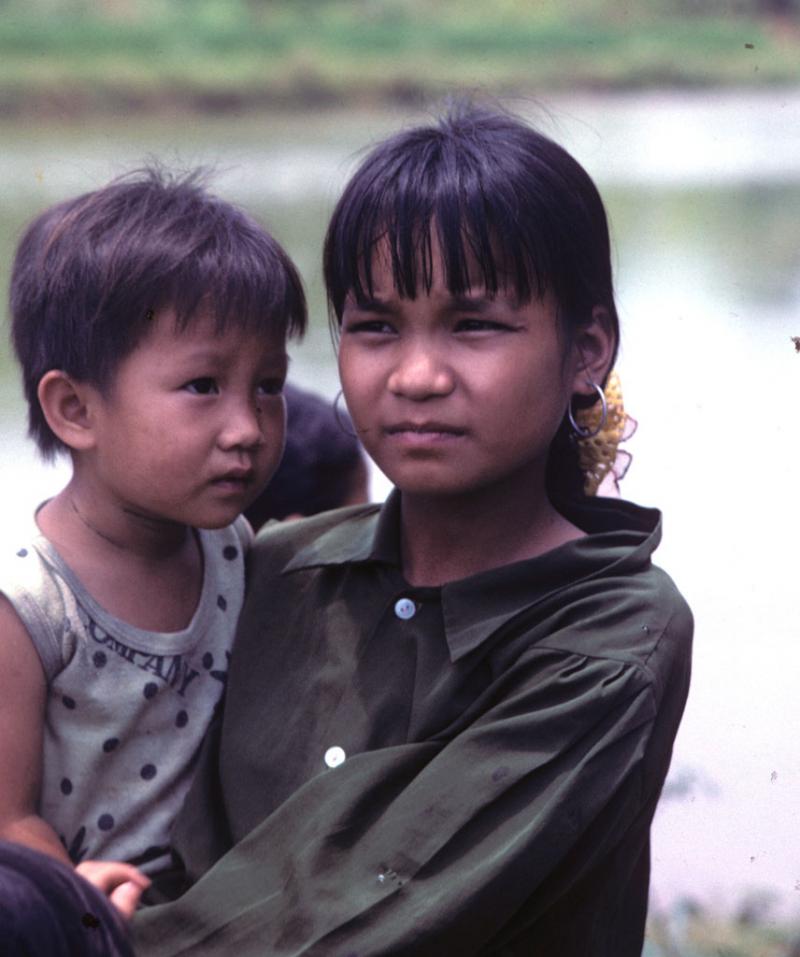 Usage Statement:
This item has a Creative Commons license for re-use.  The Creative Commons BY NC SA license means that you may use, remix, tweak, and build upon the work for non-commerical purposes purposes as long as you credit the original creator and as long as you license your new creation using the same license. That means that you cannot alter it. For more information about Creative Commons licensing and a link to the license, see full details at https://creativecommons.org/licenses/by-nd/4.0/.