Printer-friendly page
West Charlotte High School, Partial View (1966)
This partial view of West Charlotte High School was taken from the first page of The 1966 Lion, the yearbook of West Charlotte High School. The entire yearbook is available in Internet Archive or through North Carolina Digital Collections.
This image is related to the oral history transcript of William Culp. He references the lack of educational resources available to his school that were available to other schools with a predominantly white student population. This image of West Charlotte shows open windows, most likely due to a lack of air conditioning, and a bare dirt lawn. It is easy to imagine that the distribution of all resources were limited to schools where black students attended.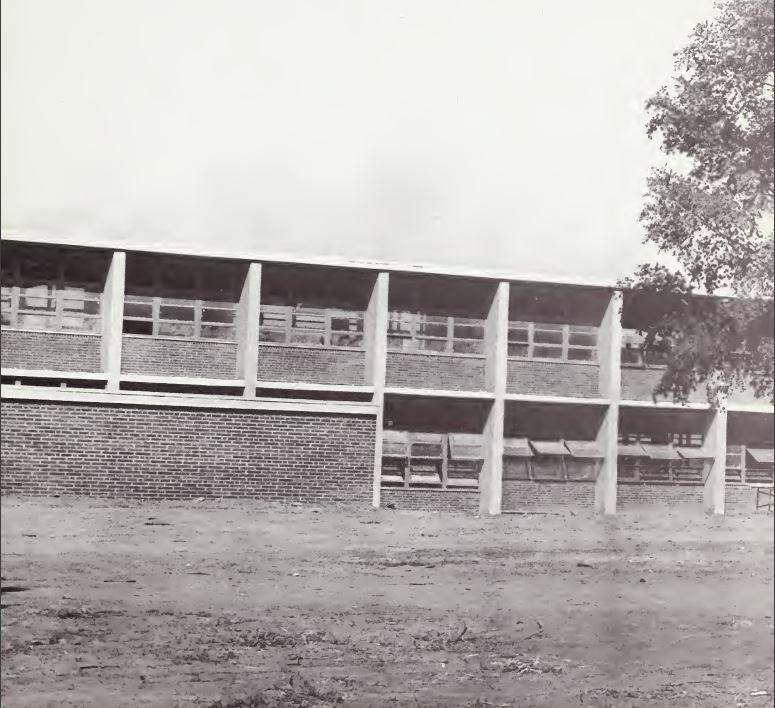 Citation (Chicago Style):
Read the related article:
Usage Statement:
The exact copyright and related rights status of this item is unknown or undetermined. You can use this item in a way that is permitted by the copyright legislation that applies to your use.