Printer-friendly page
Making yarn in a cotton mill
A worker at White Oak Mills in Greensboro, North Carolina, makes yarn.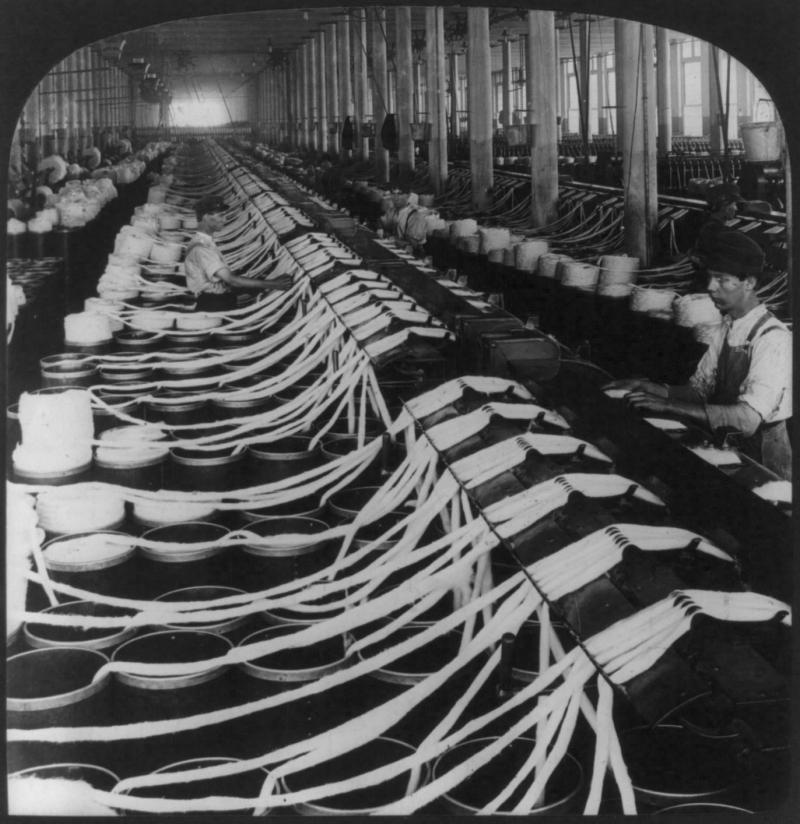 Citation (Chicago Style):
Read the related article:
Usage Statement:
The exact copyright and related rights status of this item is unknown or undetermined. You can use this item in a way that is permitted by the copyright legislation that applies to your use.